5 Reasons Why Surveillance Security Systems Will Improve Manhattan Parking Lot Security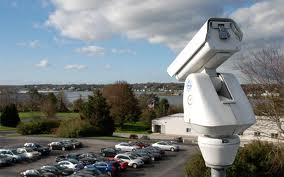 Most of us use parking lots on a daily basis but do you know that parking facilities are the third most frequent place in which violent crimes happen? Based on a 2013 parking survey conducted by the International Parking Institute, Manhattan, the country's biggest city has 86,000 networked parking spaces which is continuously growing in number due to the increasing demands of parking facilities. Parking lots are actually vulnerable places for everyone since safety measures are often overlooked.
In Manhattan, parking lot crimes are prevalent. Some of the common security issues residents and visitors are facing are burglary, break-ins, and vandalism. Valuable items left in cars can be taken relatively quickly without notice. Because of these undesirable events, parking managers and homeowners should find ways to make parking lots safer.
There are many parking security options out there but one of the most effective solutions to prevent these crimes from happening is installing surveillance security systems. The installation of security/surveillance cameras can make the parking experience safe and convenient. It can also help companies who manage parking lots more effective and improve their service level.
5 Reasons Why Surveillance Security Systems Can Make Parking Lots Safer
Security cameras improve the security of guests and their properties.
Cameras help monitor the activities of employees, valets, and occupants.
They help deter or record break-ins, burglary, vandalism and any other criminal act.
They can decrease theft of valuable items from parked cars.
They can help decrease liabilities by recording footage of crime and vehicle accidents that may happen.
In installing surveillance devices, it is recommended to place security cameras on parking spaces, entrances, and narrow areas such as stairwells, staircases and corridors. It is relatively important to ensure that security devices are installed in the right position and angle. This allows security officers to see a better view as well as eliminate dead spots.
Proper placement of these security devices can help not only in stopping a crime in progress but also the recorded videos can be valuable evidence for any vehicle accident, assault, or even a slip-and-fall case.
Aside from the benefits of monitoring parking activities, the presence of security cameras alone is sometimes enough to ward off criminals. Surveillance systems in parking lots also shows that the safety of occupants and visitors is a top priority for building management.
It is also important to not overlook the importance of human surveillance. The presence of parking attendants is another security measure that adds another level of security to parking lots.
The use of surveillance security systems should ensure better security for any type of parking lot. There are a number of effective security strategies that can be implemented to improve the security of Manhattan parking lots, but it is important to choose the right combination of these strategies to ensure the highest level of safety possible.