5 Reasons to Consider Installing GPS Tracking on Your Business Vehicles
GPS tracking systems have become an absolute must for businesses that require regular use of vehicles, especially if you run a fleet of vehicles. Having a fleet means having a team of drivers – some of them may be trustworthy and others may be a question mark. GPS tracking can eliminate the need for you to worry about a driver's trustworthiness by giving you all the data you need on their whereabouts at any given time.
Below, we'll talk briefly about 5 reasons to install GPS tracking in your business vehicles.
1. Reduced Gas Expenses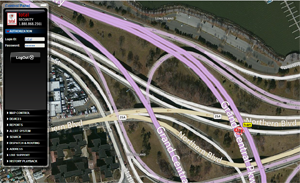 If you operate a fleet of vehicles, gas is surely one of your biggest expenses. But how do you know, without a GPS tracking system, if you are spending too much on gas or not? Suppose some of your drivers have become used to taking little detours, or perhaps they stop for lunch and sit in the truck and eat while it runs idle. There could be several ways you're using too much gas without knowing it. A GPS tracking system eliminates this problem by providing accountability for your drivers so that they know not to waste expensive gas.
2. Reduced Overtime
Sometimes employees who are drivers can get overtime simply by taking an unnecessary amount of time to get to their destination and then back to your facility. This can add up to get them over 40 hours. A Tracking system can eliminate this danger as much as possible by making sure they really are going straight to the destination and then straight back to your lot.
3. Reduced Downtime / Unauthorized Stops
Closely related is the GPS tracking system's ability to reduce or eliminate downtime on the job and unauthorized stops. Perhaps some of your drivers like to occasionally stop at home on the way to a routine destination. You have no way of knowing without this technology.
4. Document Routes Driven / Stops Made
This system documents routes driven and stops made so that you have regular reports on these and other data being sent to you online. If you need to have a conversation with one of your drivers, you'll be able to go into that meeting with all of the detailed information you need to prove they have been stopping too often.
5. Peace of Mind
Perhaps the biggest benefit of this kind of technology is the peace of mind it provides for you when you go home at night. Knowing that your drivers are being tracked and held accountable is a huge load off your mind, allowing you to focus on other, more important business issues, as well as sleep better at night.
Top Business Vehicle Tracking with Total Security
For over ten years, Total Security has been building a reputation for being the best security company in the New York area. Our commitment to top notch customer service, timely installations, and affordable rates has earned us an A+ rating with the Better Business Bureau. We would love the opportunity to show you firsthand how we did it. For more information or for a free quote on a GPS tracking system for your vehicles, call us today at 516-775-2304 or visit us on the web at www.totalsecurityny.com. We're looking forward to hearing from you!